News Home
---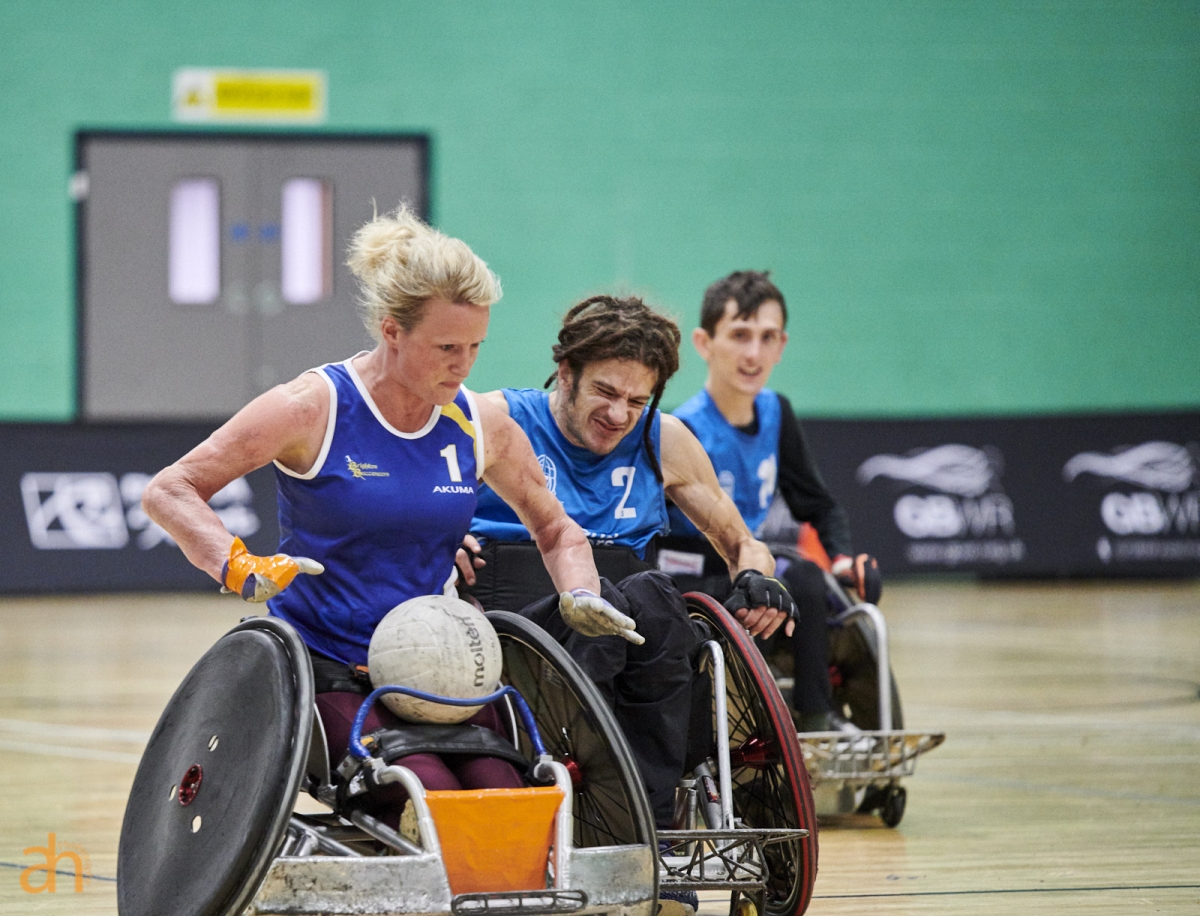 Women Only
---
Wheelchair Rugby is a mixed sport but amongst the four International teams there will only be two women competing - Kylie Grimes for Great Britain and Kae Kurahashi for Japan.
So we wanted to do something about that and with the support of the GBWR Development team we are delighted to be a hosting the first Women only demonstration match on Saturday March 2 at 1815. So if you are buying a ticket for the Japan v Canada game you will also be able to watch this pioneering match.
GBWR's Julie Bunnage said
'We're excited to host the first ever GBWR Women's game on the arena's field of play. Two squads of 6-8 female athletes will battle for victory. We want to raise awareness that wheelchair rugby is accessible to women and girls who participate as equals in mixed teams. The match will build on our inclusion focus as part of the #ThisGirlCan campaign'
The match will refereed by Hannah Aldridge (GB) and Sophia Azziz (FRA)

The game will feature players from across the UK domestic and talent programme including Faye West (West Country Hawks), Gemma Lumsdaine (Caledonian Crushers), Louisa Tempest (Yorkshire Lions) and Diana Man (Brighton Buccaneers).
Tickets for this game can be purchased
here
and to encourage more people to watch this historic match we are offering a 20% ticket discount by using 'TGC20' which will include access to watch the Japan v Canada game taking place at 1930 the same evening.