News Home
---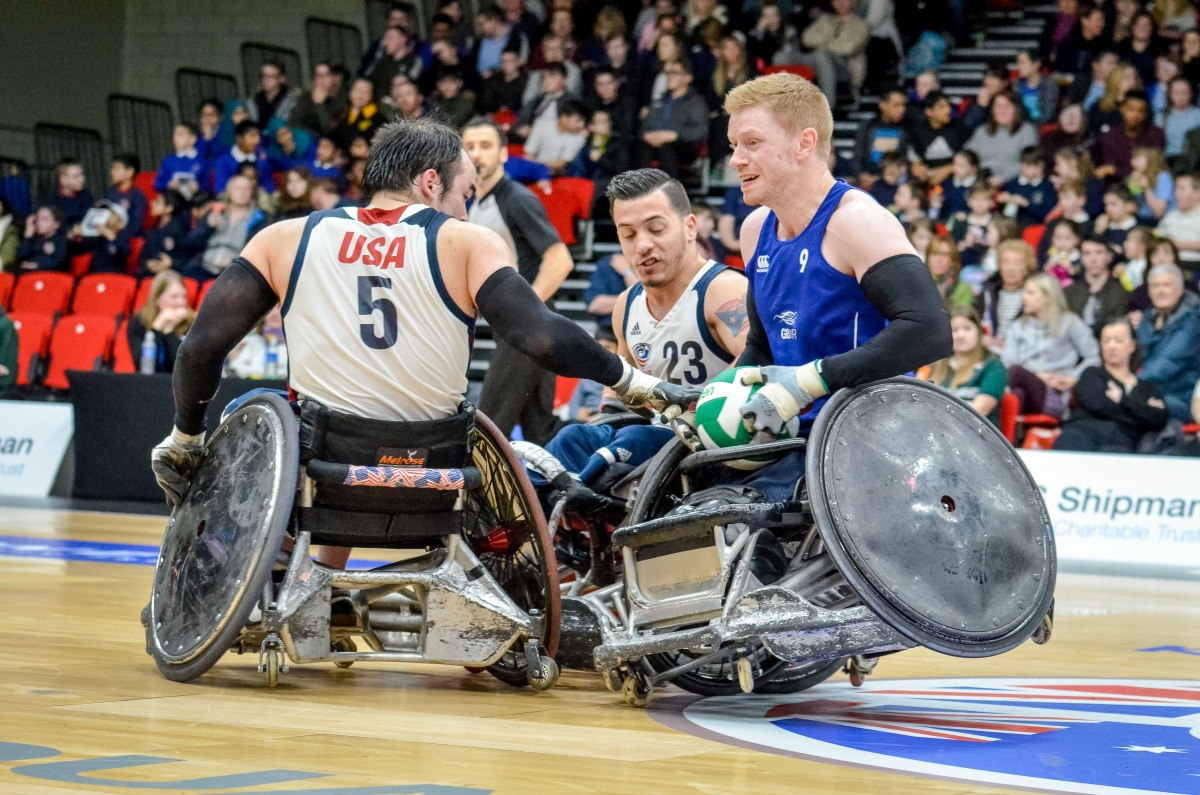 Wheelchair Rugby: The Rules
---
WILL you be witnessing wheelchair rugby for the first time at this week's King Power Quad Nations?
Or do you simply need to freshen up on some of the rules?
We've put together some of the key rules and regulations for your trip to the Morningside Arena as Great Britain, Australia and the USA battle it out for the Vichai Srivaddhanaprabha Trophy.
The playing time?
Wheelchair rugby is played in four periods of eight minutes. There is a three-minute interval at the end of the first period and the third period, while there is a ten-minute break at the end of the second period.
How do you score?
To score a try, an athlete must cross the opposing team's try-line in firm control of the ball. Two wheels must cross to count.
Is it a contact sport?
Yes, contact between the wheelchairs is permitted. However, hitting an opponent's chair behind the rear wheel and making physical contact with an opponent will result in penalisation.

How many players?
Each team has a maximum of 12 athletes, with no more than four players from each side on the court at one time. Teams are mixed, with men and women competing equally.
Can they make substitutions?
Yes, either team may substitute any number of players after a stoppage in play, except after a try has been scored. If there is an additional stoppage after the try, substitutions may be made.

Where is it played?
Wheelchair rugby is played on an indoor court, measuring 15m in width by 28m in length.
The ball?
The circumference of the ball must be 65-67cm and its weight must be 260-280g.

Ten-second dribble violation
A player who has possession of the ball must either pass or dribble the ball at least once every ten seconds.
Forty-second clock
A team that has possession of the ball has 40 seconds to score a try. This time is measured by the 40-second countdown clock.