News Home
---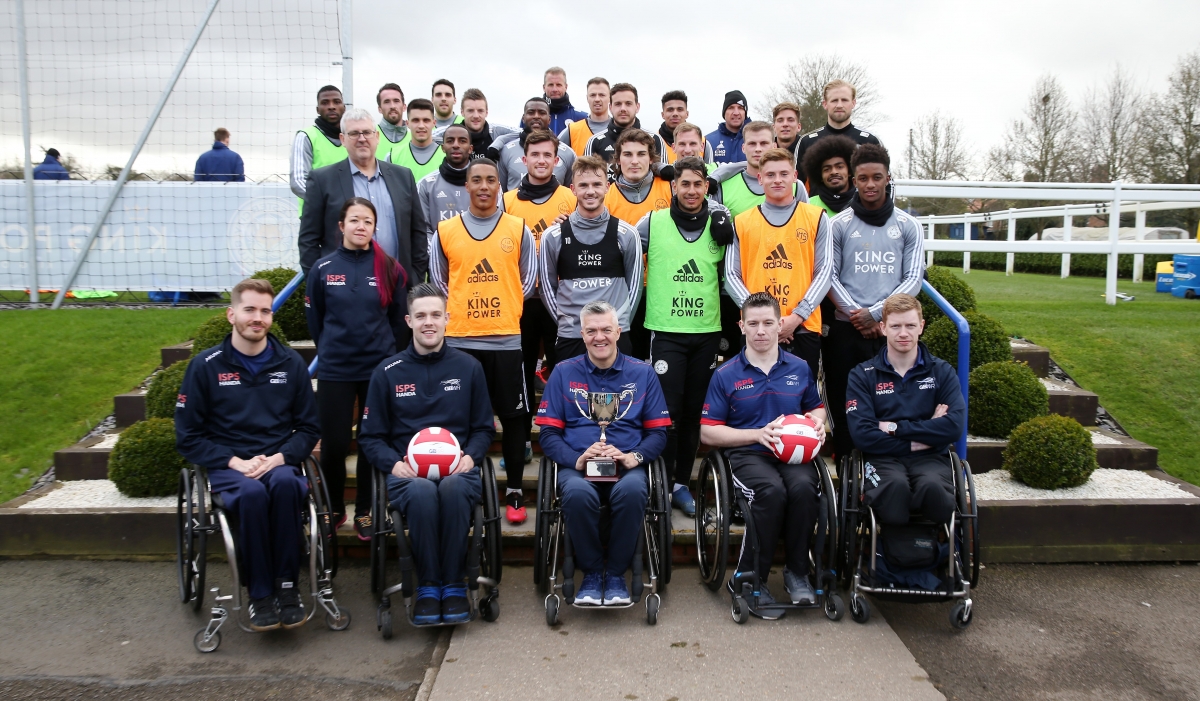 Great Britain stars meet the Foxes
---
GREAT Britain Wheelchair Rugby were treated to an exclusive tour of Leicester City's training ground as the countdown to this year's King Power Wheelchair Rugby Quad Nations continued with its official launch.
There are just three days to go before Australia and the USA begin this year's tournament with a repeat of the Rio 2016 Paralympic final.
The teams are already in Leicester in preparation for the event, which takes place at the Morningside Arena between February 21-23, and the British players took time out of their schedule to pay a special visit to the Foxes' Belvoir Drive complex in Aylestone.
Head coach Paul Shaw, team manager Lee Stutely and players Chris Ryan, Nick Cummins, Jamie Stead and Jim Roberts were given a tour of the Premier League side's fantastic facility by Club Ambassador Alan Birchenall.
It marks the continuation of King Power's support of the event with the Thai Duty-Free giant, owners of Leicester City, the title sponsor of the King Power Quad Nations for a third straight year.
The players were shown the first-team dressing room, gym, boot room and met the Leicester squad after they had finished training ahead of their fixture with Manchester City this weekend.
Roberts enjoyed the experience and the chance to take a behind the scenes look at another branch of elite sport.
He said: "We had a really good tour of their facilities.
"They have told us they are moving to a brand-new state-of-the-art facility, so it's quite nice to see where they have come from and how they have been so successful with, I guess, limited resources.
"It's a brilliant facility and the pitches are amazing, they've got a really good gym, but they're probably, as they've said, a little bit behind the rest of the top Premier League teams.
"They've still been very successful with it, so it was interesting to pick up a few tips and training philosophies and to see what the guys here are doing that makes them so successful."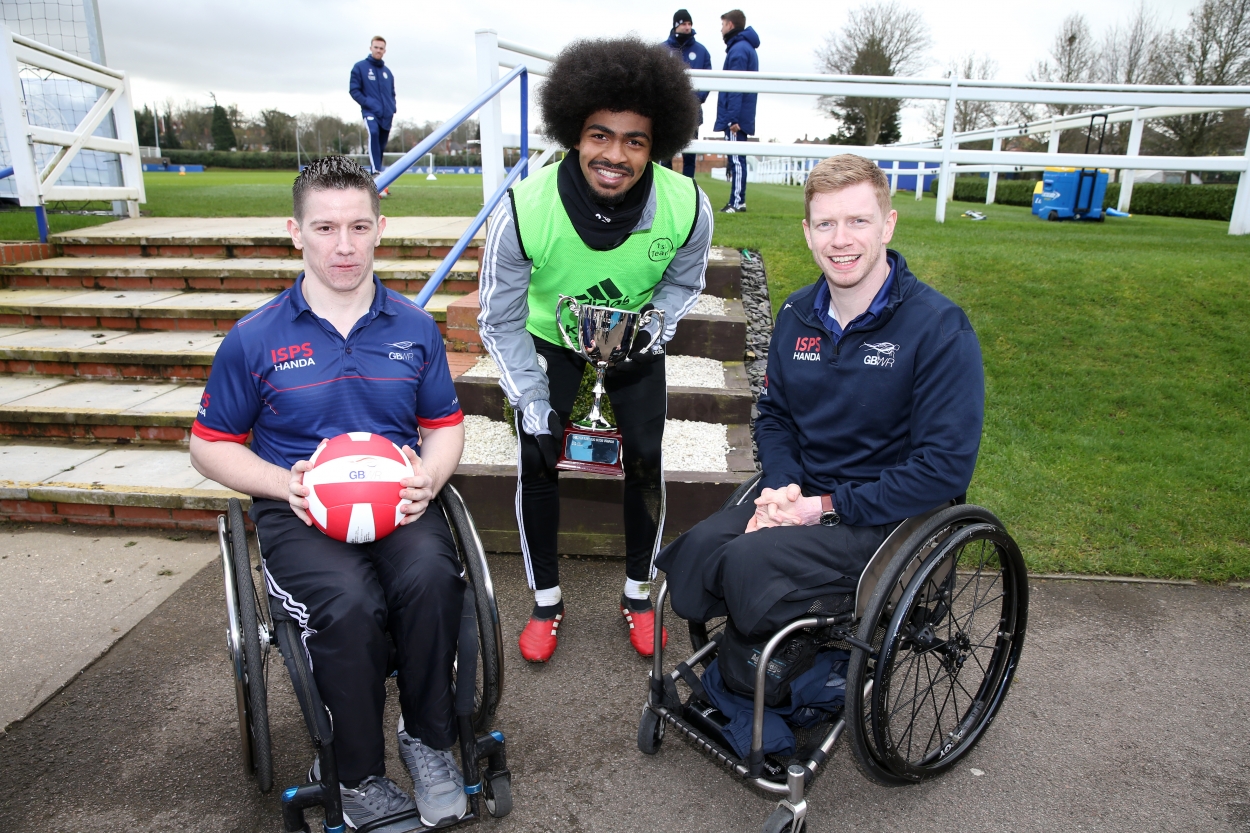 Roberts added: "It's brilliant having King Power on board again.
"This is the third year we have done this tournament and it's really good having the base in Leicester as well.
"Wheelchair rugby is not the most well-known sport, so what we're able to do in terms of putting on a consistent venue each year gets the fans interested, creates a bit of local support and it builds momentum and that's a really important thing."
Leicester City midfielder Hamza Choudhury spent some time with the players and enjoyed meeting the British team.
"It's really nice for them to come and see other athletes train," he said.
"Obviously they've got a really big tournament coming up this weekend with King Power sponsoring the event for a third time.
"It's really nice for them to have somewhere they feel like they can call home."
Leicester City's Supporter Engagement Team, along with Leicester City in the Community, will be hosting a free event for Junior Season Ticket Holders and Junior Fox Members at Morningside Arena from 10am–4.30pm on Friday.
It will include inclusive activations, access to two King Power Quad Nations games and an appearance from Filbert Fox.