News Home
---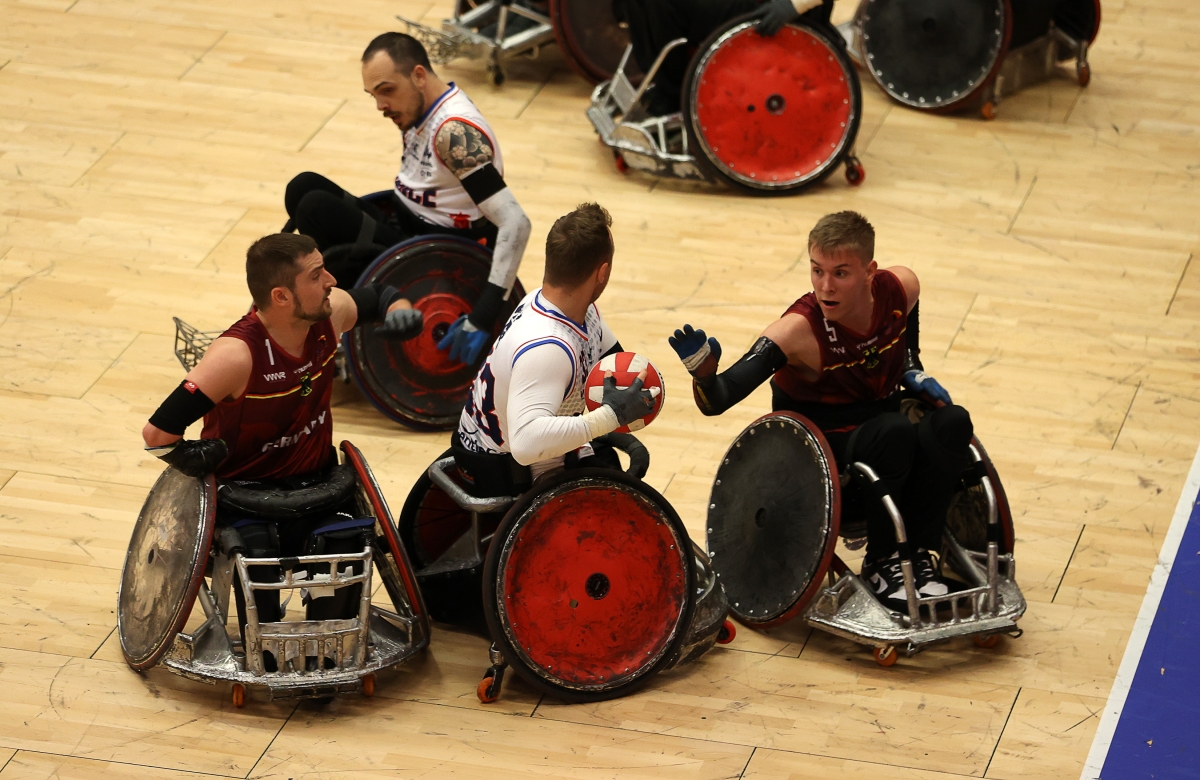 France get first win on the board to secure third place in the pool standings
---
France secured a convincing 56-39 win against Germany to get their first points on the board at the 2022 King Power Quad Nations in Cardiff. After a disappointing start to the competition - with losses to both Canada and Great Britain - the European champions went into their final group game with a point to prove and showed their intent from the start. Heavy defensive pressure from France meant Germany who struggled to get the ball out of their own half during the first period of the game.
France took a seven-point lead into the half-time break and there was no way back for Germany as France overpowered them to extend their lead by a comfortable margin. The win guarantees them third in the pool standings and a place in tomorrow's second semi-final where they'll face the loser of tonight's clash between Great Britain and Canada. Finishing fourth in the pool stages means Germany must face the winner of that match, in tomorrow morning's first semi-final game.
The Quad Nations continues this evening when we'll see Great Britain and Canada go head-to-head for top spot in the table at 18:00.
Tickets for the evening session will be available on the door from the Sport Wales National Centre reception and you can catch all the action on the live stream on
YouTube
and
Facebook
.