News Home
---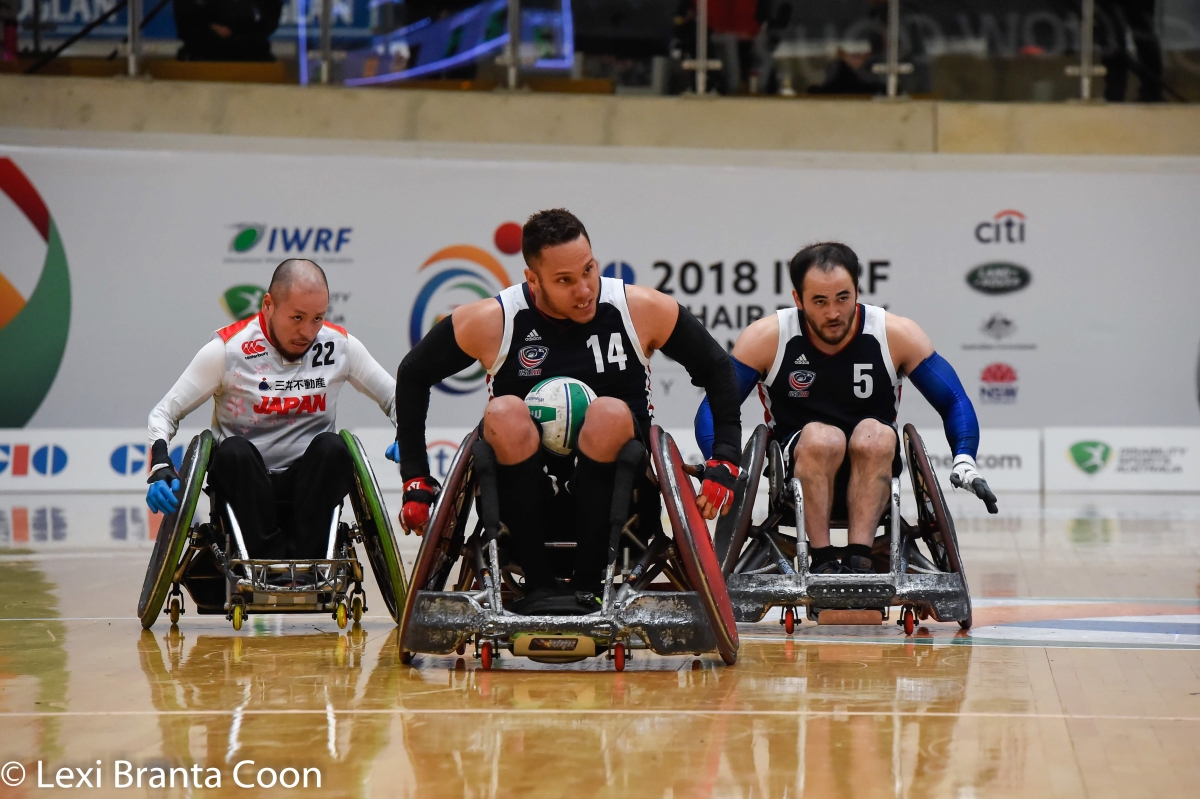 Delagrave determined to make King Power Quad Nations impression
---
"For the first year and a half-two years after my accident I didn't want anything to do with wheelchair sports. I didn't think there could be any fulfilment or satisfaction from it. Obviously, I was wrong."
Those are the words of Joe Delagrave who is now in his 12th year in the USA Wheelchair Rugby team.
A bronze medallist at the London 2012 Paralympics, the 33-year-old first took up the sport in 2006 after enduring a life altering injury in a boating accident two years earlier.
"I was on a small bass fishing boat with my two best friends, Kyle and Adam," explained Delagrave.
"We were on the Mississippi River in the back channels. Kyle was driving, Adam was knee boarding, and I was sitting on one of the boat chairs watching.
"Kyle ended up hitting the bottom of the river by accident and my chair snapped on impact. I flew forward hitting my head on the front inside edging of the boat. The impact caused me to fracture my C6-7 vertebrae leading me to become paralysed."
At the time, Delagrave had already been on the road to a career in sport, playing American football for Winona State.
Despite the injury, the competitive fire inside him never left his body while his passion for leadership has led to him serving seven years as USA co-captain.
He added: "I was a tight end for a Division 2 football program out of Winona State University. Feeling like my athletic identity had been ripped away was tough to deal with.
"Here I was at 19, paralysed, and now unable to do what I loved most - play sports.
"The first couple of years weren't easy, but I always had a solid support network in my girlfriend at the time and now wife, April, my friends, Kyle and Adam, the community, my football teammates.
"I was able to keep a positive attitude thanks to my faith, and slowly started to understand that life wasn't going to slow down for me.
"I had a choice to play the victim card or figure out how to be a victor and use that mentality to succeed in life."
Delagrave continued: "I finally came to terms with the need for me to exercise in some way and I looked up wheelchair sports.
"I found wheelchair rugby online and went to a practice in Minneapolis in 2006 at Courage Kenny.
"I remember that first practice changing my life in being around guys that knew about getting through life in a chair, and figuring out all the little things, and of course playing this crazy sport!
"I realised it was a Paralympic sport and started setting some goals on becoming a national team member and making a Paralympic team."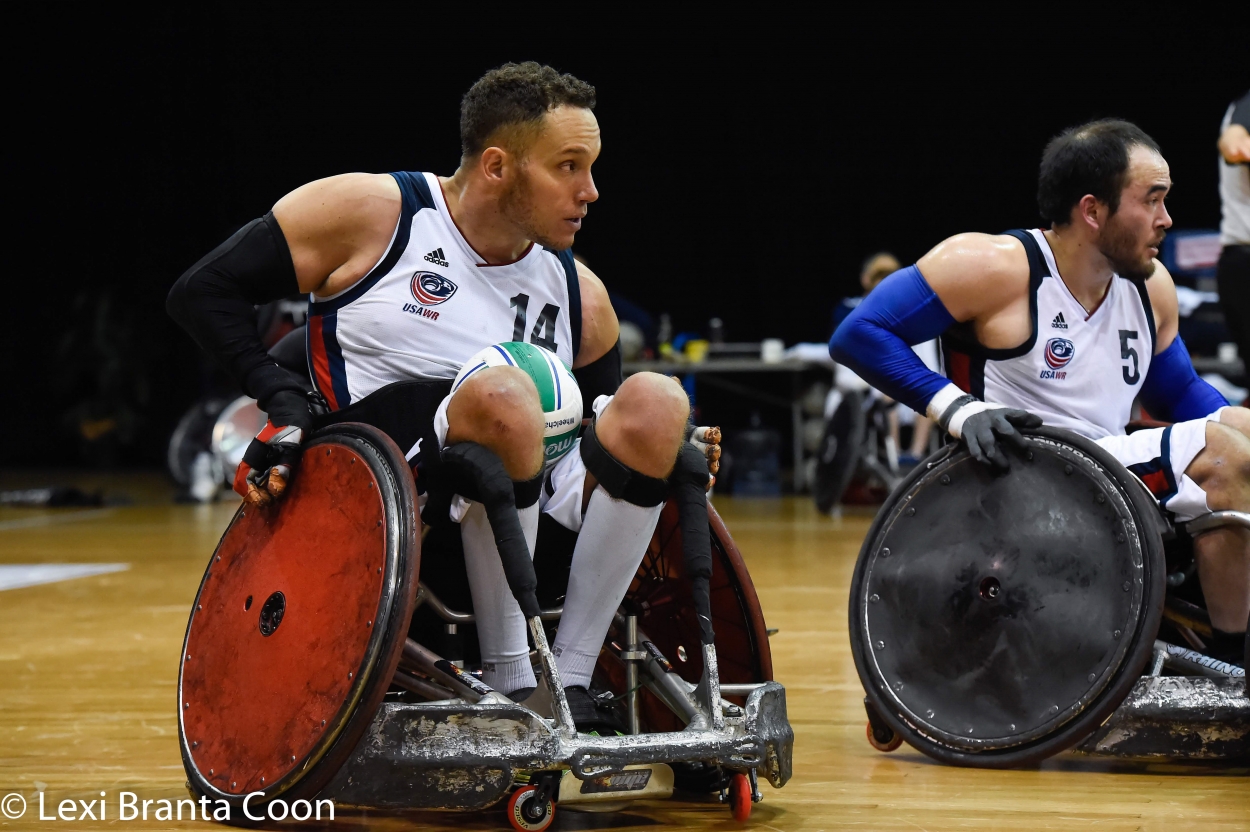 And that goal was achieved.
Delagrave was selected for London in 2012 and is a part of the 16-player training squad for this year's Games in Tokyo.
On a personal note, he heads to Leicester with the intention of proving why he should be in the final 12 for Japan.
After being an alternate for Rio four years ago, Delagrave is determined to be involved again.
"Being elected to Tokyo would be the culmination of a lot of hard work since not being on the 12 that went to Brazil," he said.
"My wife and our three kids have sacrificed a lot over the last four years as we chased after this goal. If I'm selected, I know who I will celebrate with first!"
He added: "It has been a crazy ride looking back on my career.
"I think not making the final cut in 2016 was probably the biggest growth I had as a player and person.
"We can't control what happens to us sometimes, but we always get a choice in how we respond.
"I have made an effort to help our guys realise that chemistry and culture are the foundation of our team, and that building each other up through vulnerability and authenticity will be a great recipe for success when we battle alongside each other.
"Rio seems like forever ago, but that experience has made me a better leader, shown me what's important, and has made me appreciate the last three years leading up to Tokyo 2020.
"We are prepared, we are excited, we are ready!"