News Home
---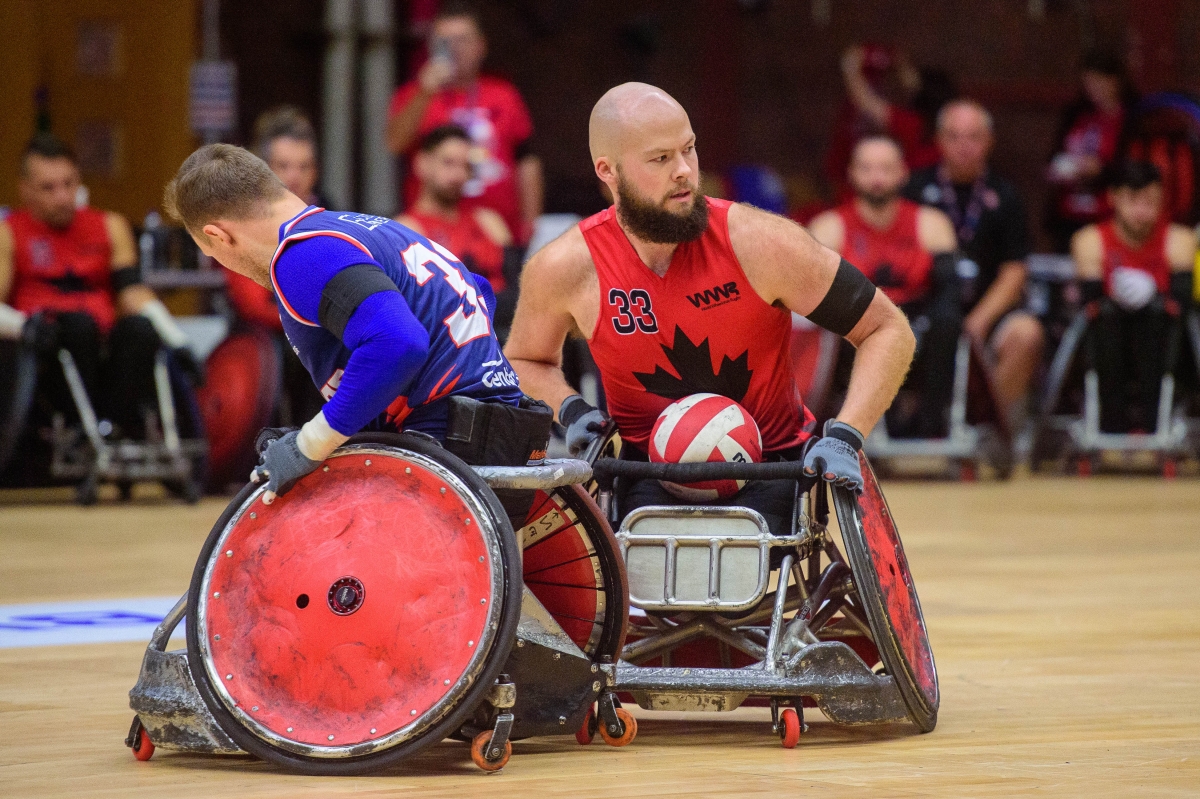 Canada overturn France with blistering start to their King Power Quad Nations campaign
---
Canada got their King Power Quad Nations off to a flying start, defeating European champions France 45-53 in the second game at the four-way tournament in Cardiff.
Canada were dominant from tip off, the team in red forcing two turnovers from the first whistle to put early scoreboard pressure on France. And it wasn't just scoreboard pressure, intense full-court defence from Canada left France little room in attack and they couldn't recover from their shaky start, going in eight points down at half-time with the score at 18-26.
At the start of the third quarter, the gap opened out to 10 points before France threatened a comeback, closing the difference to just six points at the start of the fourth quarter. It wasn't enough, though, and Canada managed to overturn the momentum and increase their lead to seal the victory. Zak Madell put in an impressive scoring performance, finishing with 27 tries to his name.
France will be back in action at 19:00 this evening against Great Britain's Paralympic champions who beat Germany earlier today.
Tickets will be available on the door from the Sport Wales National Centre reception and you can catch all the action on the live stream
here