News Home
---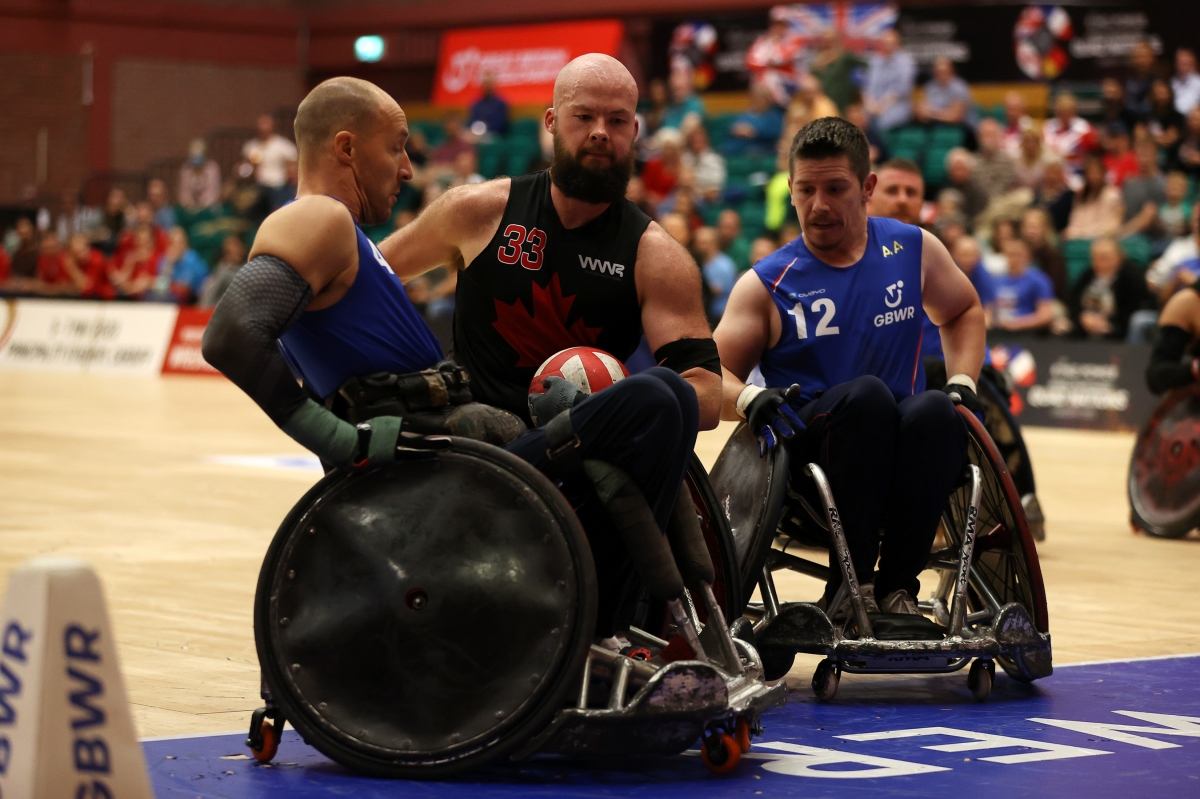 Canada beat GB in overtime to claim top spot
---
Canada edged out host nation Great Britain to claim a 58-57 overtime victory in the final pool game at the 2022 King Power Quad Nations.
GB had their noses in front for much of the tight game and took a two-try lead into the half-time break. Momentum then swung Canada's way after a shot clock turnover for GB allowed them to bring the scores back level at 34-34. A tight third quarter followed with GB rewarded for good tactical play, taking a time out to force a further 16 seconds on the clock in which they managed to score and prevent Canada from crossing the line, leaving GB one ahead at the end of the third period.
More drama followed when a GB handling error allowed Canada to draw level once more and with the score at 47-47, another Canada turnover gave them the scoreboard advantage for the final minutes of normal time. After some tactical playing for time, Canada looked set to take the win but intense defensive work by GB stopped them in their tracks. With the scores at 53-53 at full time, it took three minutes of overtime to decide a winner. With the scores level, a wayward pass from GB gave Canada the chance to snatch the victory and secure their place at the top of the standings.
Tonight's result confirms tomorrow's semi-finals:
09:00 – Canada vs Germany
11:00 – Great Britain vs France
Both matches will be live on
YouTube
and
Facebook
. Tickets will be available on the door from the Sport Wales National Centre reception.