News Home
---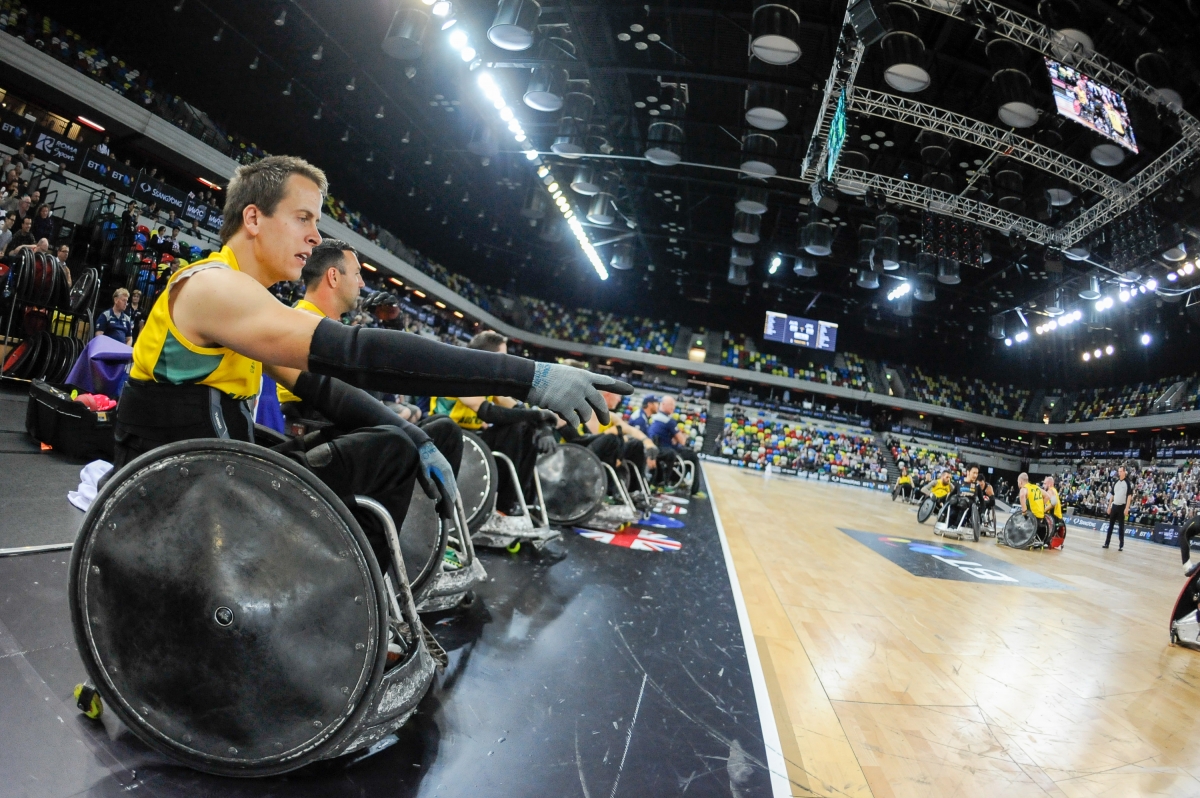 Australia confirm line up for Quad Nations
---
Preparing for their World Championship defence on home soil this August, the Australian Steelers have announced their squad for the upcoming Wheelchair Rugby Quad Nations in England.
The Australians, ranked number one in the world, will headline the tournament at the Leicester Arena from March 9-11. They will face perennial rivals United States (ranked two) and Japan (ranked four), as well as host nation Team GB (ranked five), who are hoping to upstage their more fancied rivals in front of a boisterous home crowd.
Head coach of the APC's Wheelchair Rugby Program Brad Dubberley today announced his 11-man squad, following a gruelling selection camp earlier this month in Melbourne.
Captained by Ryley Batt, the squad contains no surprise selections with every player boasting international experience. Eight featured in the Steelers' incredible victory at the Rio 2016 Paralympic Games.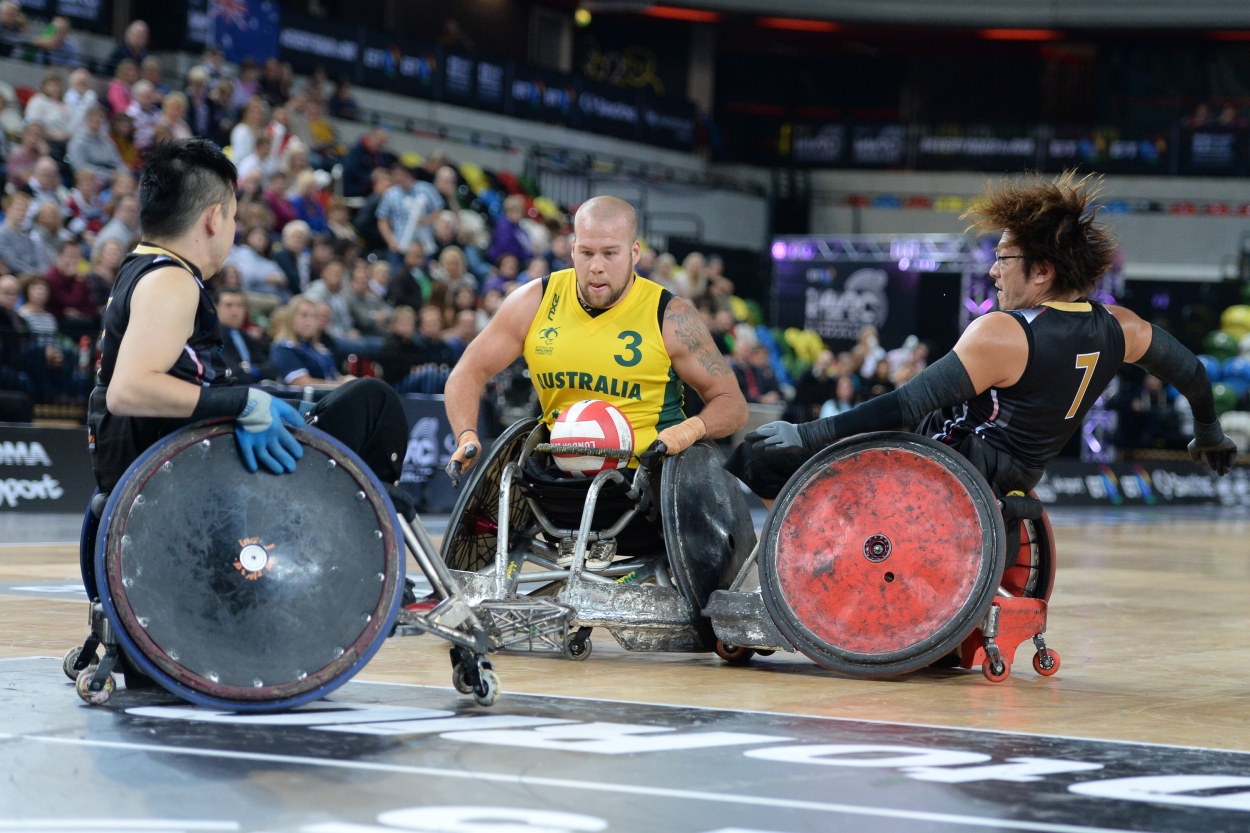 Captain Ryley Batt in action v Japan
With such a vast array of experience at his disposal, Dubberley will accept nothing but a dominant performance from his team as the countdown to the IWRF World Championships in Sydney intensifies.
"It's a long way to go for a three-day tournament, but to be invited to play against teams of this calibre was an opportunity too good to pass up," Dubberley said.
"They are always huge wars whenever we play the USA and we know Japan keep improving and want to knock us out of that number one position, so we know that we are in for a fight over there.
"GB can be a major threat to us as well. They showed in Rio that they are a world class team by pushing us and Canada right to the end in the pool rounds. We only beat them by two and they lost to Canada [ranked three] by one.
"They then won the European Championships last year and will have high expectations at Worlds [later this year], so we're looking forward to seeing what they throw at us this time."
The tournament will also hold extra significance for Victorians Andrew Harrison, Ben Fawcett and Queenslander Mick Ozanne. Harrison (146 matches) will make his 150th appearance for the Steelers, while Fawcett (97 games) and Ozanne (96 games) will both play their 100th.
Australia faces Japan to open the tournament on March 9, before a double-header against Great Britain and the United States on March 10. The top two teams will then battle it out for gold on March 11.
Full Australia Line up

| | | | | | |
| --- | --- | --- | --- | --- | --- |
| Name | Number | State | Classification | Matches | Debut |
| Ryley Batt © | 3 | NSW | 3.5 | 263 | 2003 |
| Jake Howe | 4 | WA | 1.0 | 31 | 2017 |
| Mick Ozanne | 6 | QLD | 0.5 | 96 | 2013 |
| Jason Lees | 7 | VIC | 1.0 | 185 | 2009 |
| Ben Fawcett | 8 | VIC | 0.5 | 97 | 2013 |
| Chris Bond | 10 | QLD | 3.5 | 142 | 2011 |
| Ryan Scott | 11 | QLD | 0.5 | 271 | 2001 |
| Andrew Edmondson | 14 | NSW | 2.0 | 79 | 2014 |
| Andrew Harrison | 15 | VIC | 2.0 | 146 | 2007 |
| Josh Nicholson | 21 | VIC | 2.0 | 12 | 2017 |
| Jayden Warn | 23 | VIC | 3.0 | 109 | 2013 |
By Tim Mannion, APC Media
Posted: 30/1/2018