News Home
---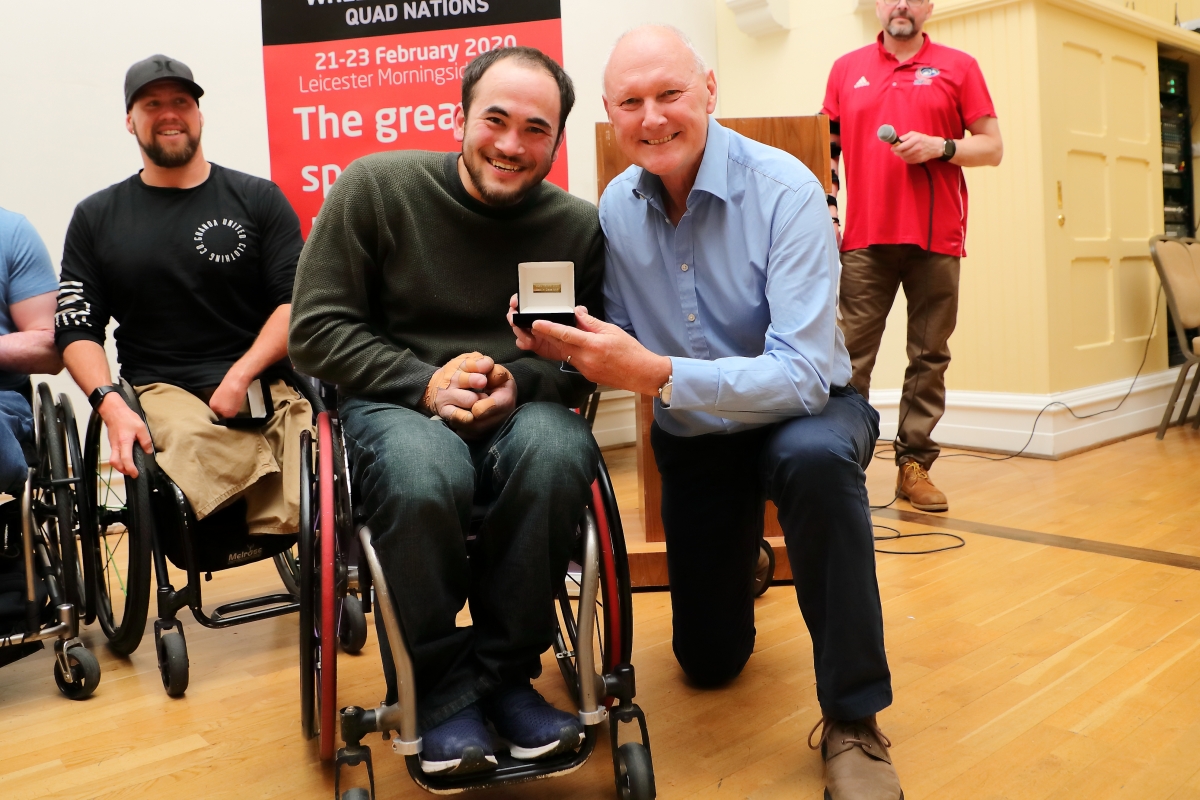 Aoki honoured to be King Power Quad Nations MVP
---
CHUCK Aoki was rewarded for his impressive displays in Leicester as he was named the King Power Wheelchair Rugby Quad Nations' Most Valuable Player.
The 28-year-old played a starring role as the USA won the Vichai Srivaddhanaprabha Trophy at the Morningside Arena yesterday with a 53-42 victory over Great Britain.
Aoki led the way over three days of high-quality action as the Eagles finished the tournament with a 100 per cent record.
He was one of four Americans to receive accolades at the event's function at St Martins House Conference Centre on Sunday night.
Aoki said: "It's always an honour to get this award with so many incredible players here, but I wouldn't be here without the team.
"Individual awards are great, but our goal is something bigger than this."
Aoki added: "The King Power Quad Nations was great preparation for us, playing against two of the top four teams in the world.
"It's been great to get really good experience building towards the Paralympic Games and we're glad we won this tournament, but at the same time we're focused on much bigger things."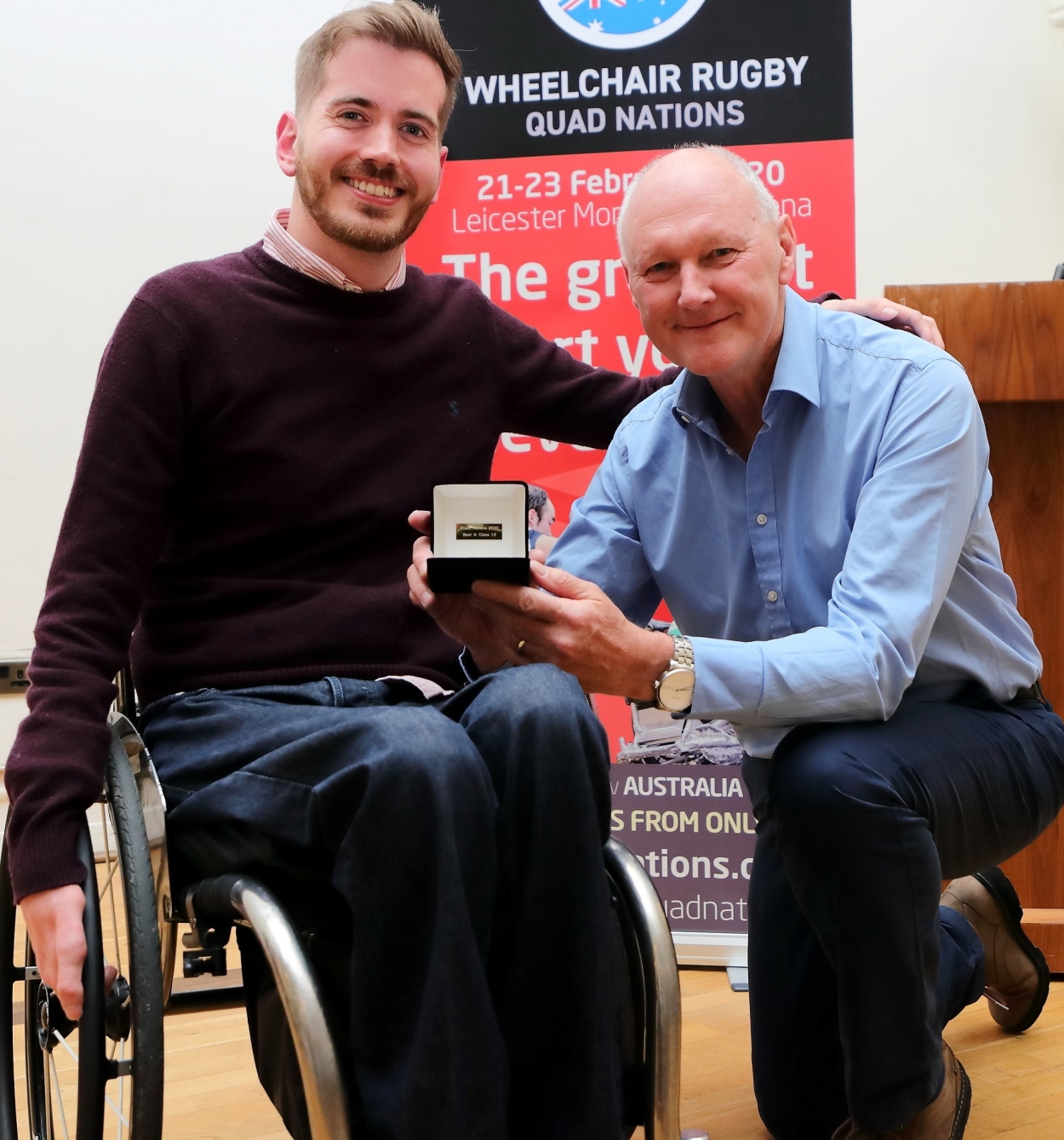 Nick Cummins is presented with his Best In Class award by David Pond, CEO of Great Britain Wheelchair Rugby
USA's Lee Fredette (1.0), Joe Delagrave (2.0) and Josh Wheeler (2.5) received best in class awards.
Great Britain's Jonathan Coggan (0.5), Nick Cummins (1.5) and Jim Roberts (3.0) were also honoured, as was Australia's Ryley Batt (3.5).
2020 King Power Wheelchair Rugby Award Winners
Best In Class
0.5 – Jonathan Coggan (Great Britain)
1.0 – Lee Fredette (USA)
1.5 – Nick Cummins (Great Britain)
2.0 – Joe Delagrave (USA)
2.5 – Josh Wheeler (USA)
3.0 – Jim Roberts (Great Britain)
3.5 – Ryley Batt (Australia)
Most Valuable Player
Chuck Aoki (USA)
All photos taken by Megumi Masuda